Music and Entertainment
What better thing to do in Broome then laze in the tropical gardens of the Courthouse Markets to free entertainment and music. Or sit down under the stars at the magical Town Beach Night Markets to lip-smacking food, market stalls and infectious live music.
Every weekend at the Courthouse Markets local and visiting musicians play reggae, Broome calypso, blue, folk, bluegrass, folk, rock and soulful jazz from the balcony of the historic Cable House.
If its meeting friends or entertaining the family you will be humming to the tunes of live musician at the Thursday Night and Staircase Markets.
Courthouse Market Entertainment Guide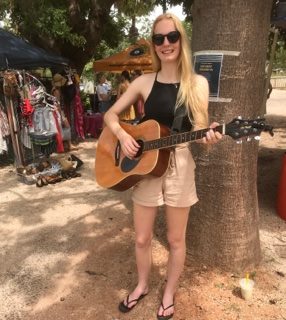 Saturday 20 April – Courthouse Markets
Indianna Waters is a 17-year old Broome Senior High School student who has been playing guitar and singing since 2010. She regularly performs around Broome at the markets, balls, open mic nights, cafes and festivals. She's the lead singer in Potshots who performed at the Saltwater Music Festival in February. Most recently she was a support  act  for the Johnny Cash Tribute Show.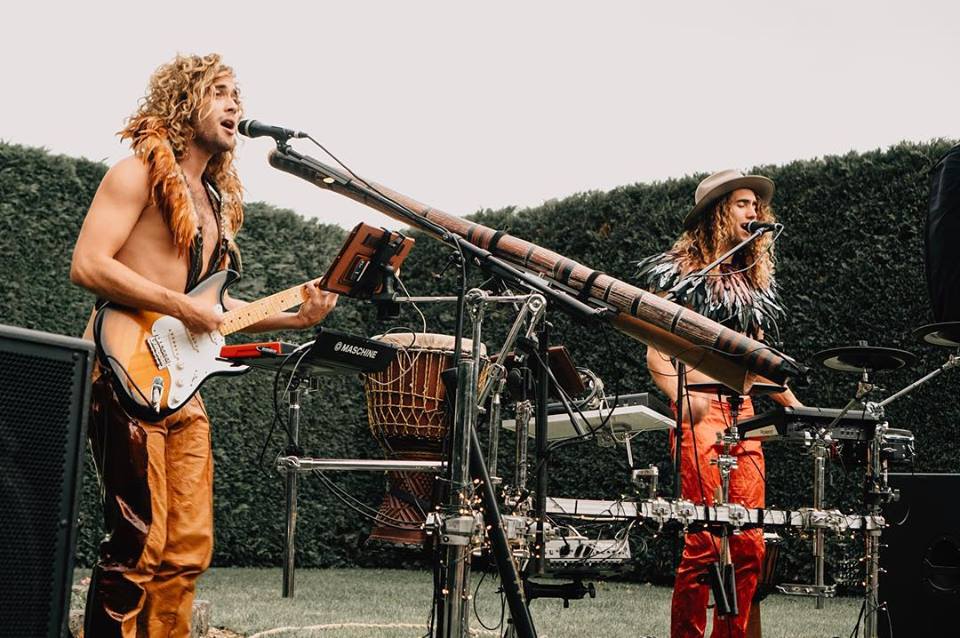 Saturday 27 April –  Courthouse Markets
Australian brothers, VanderAa are producers, multi-instrumentalists, live performers and environmentalists who translate organic sounds of drums, djembe, beatboxing, didgeridoo, guitar, and vocals enhanced by technology that create compositions transcending realms of indie roots, neo soul and world music.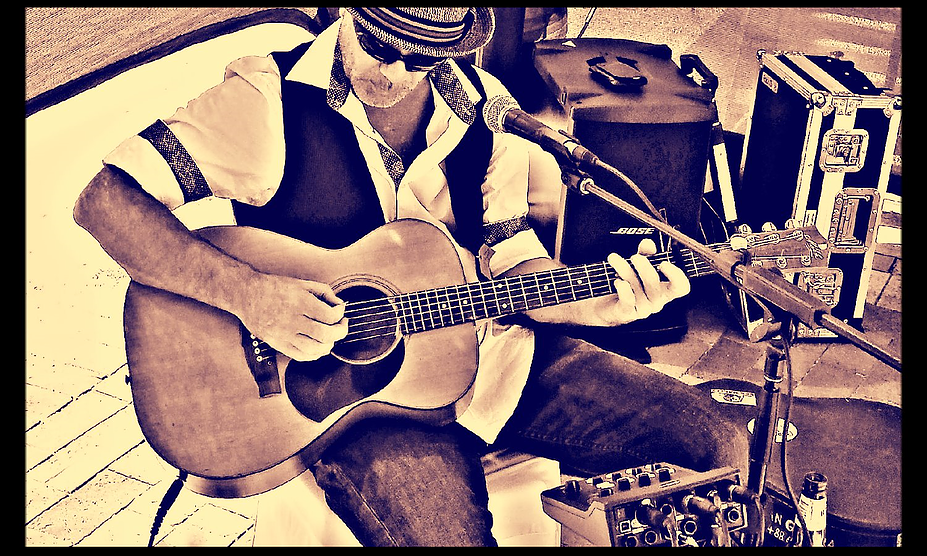 Saturday 4 May – Courthouse Market
Dan Guidera started playing live blues, country and rock music in the 1980s. He co-founded stalwart Adelaide blues band the Smokin' Crocs, played reggae/soul in NZ with Southern Soul, and recorded and toured with SA country-rock band the  Radio Cowboys  to name but a few.
Since moving to the Kimberley in 2002  he has  played  over a thousand gigs, both solo  and  with Broome bands Little Red Wagon, North of the Rox, Ask Dad, Ghost Ship, Black Minx  and Sheik Yerbouti.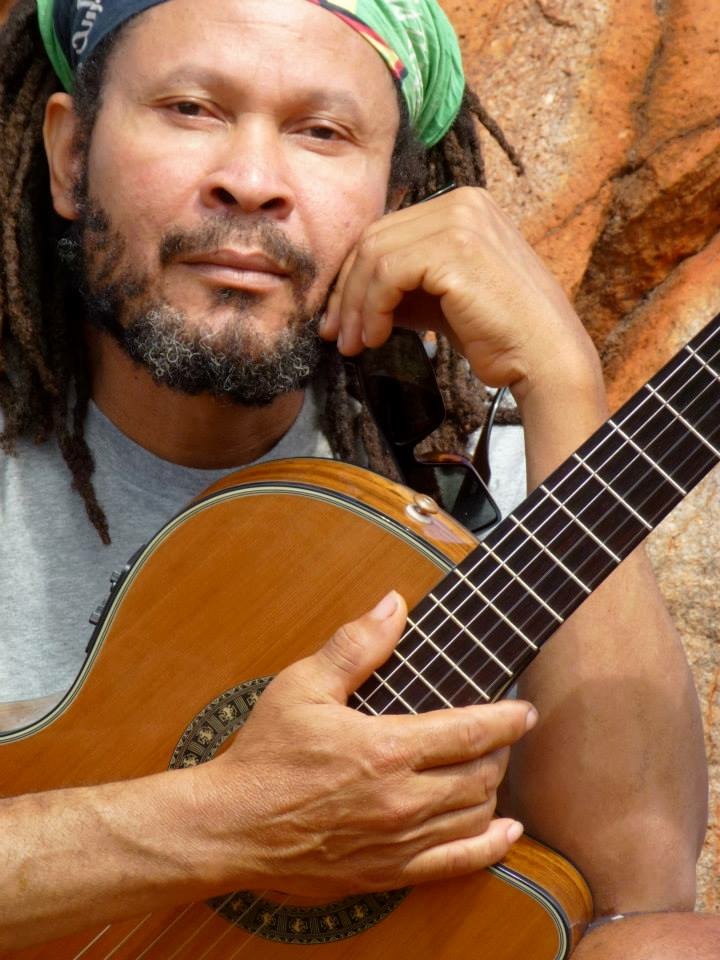 Saturday 11 May – Courthouse Markets
Eloy Cardenas hails from the tiny island of Providence in the Caribbean. He grew up with island music, playing traditional instruments such as the horse jawbone and washtub bass. His family are the musical mainstay of the island, and family band 'The McLean Brothers' regularly appear in festivals across the Caribbean and in Colombia.
Saturday 18 May – Courthouse Markets
Reviving reggae in old Broome town, The Mexicans are a reggae band from Broome WA. Their concerts always feature a full house of happy people and a full dance floor. They write songs about life in the Kimberley. With keyboards, bass, drums, sax and two guitars and everyone shouting and singing, the band brings a refreshing groove to our region.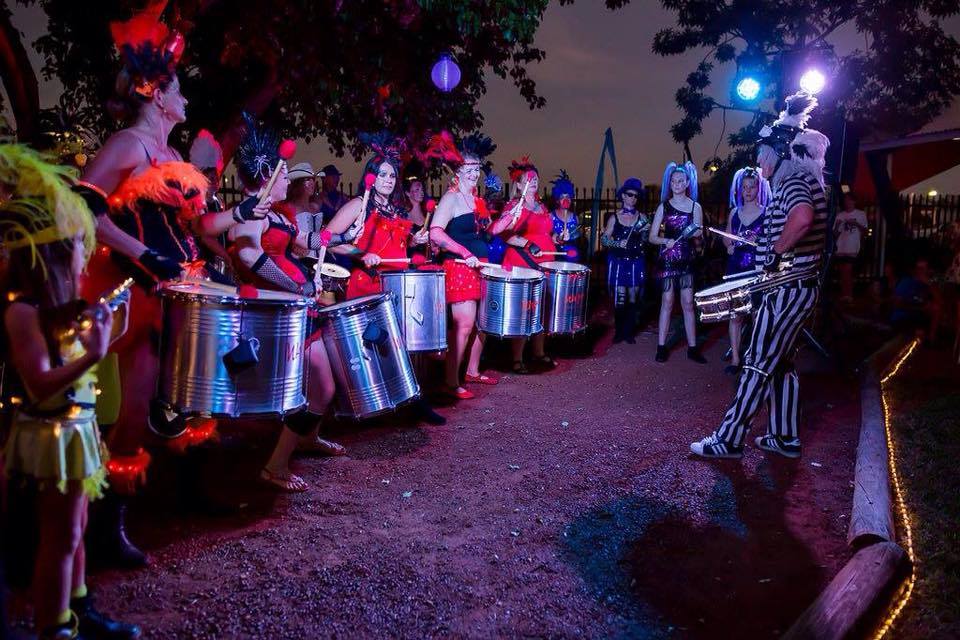 Sunday 19 May – Staircase to the Moon Night Market
What do you get when you combine LOUD Rio-Style percussion, a panopoly of rainbow-hued circus costumes and the collective joy of many impassioned community members? The performance phenomena that is WASAMBA!!
WASAMBA!! is a diverse group of WA people who have one thing in common – they love getting dressed up in crazy and colourful carnival inspired costumes and playing LOUD percussion rhythms based on Latin American samba music!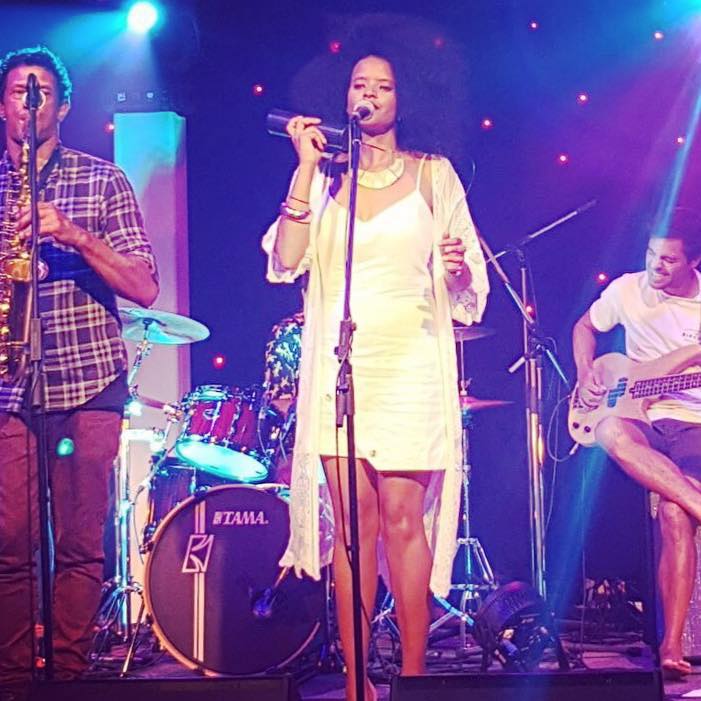 Monday 20 May – Staircase to the Moon Market
Becca Choisy with Tonchi – A performance not to be missed! The incredible Caribbean dancehall singer, Becca with backing from Tonchi aka The Mexicans.
Saturday 25 June – Courthouse Markets
Kimberley songstress Tanya Ransom returns to the Courthouse Markets  after taking her soulful folk blues around the country after the highly successful release of her sophomore album 'The Art of Departing'. This beautiful lamenting album brought a string of Western Australian Music nominations for the second time. Tanya has performed at multiple festivals and toured nationally; sharing stage with artists such as John Butler, Stephen Pigram, Missy Higgins and Dave Mann.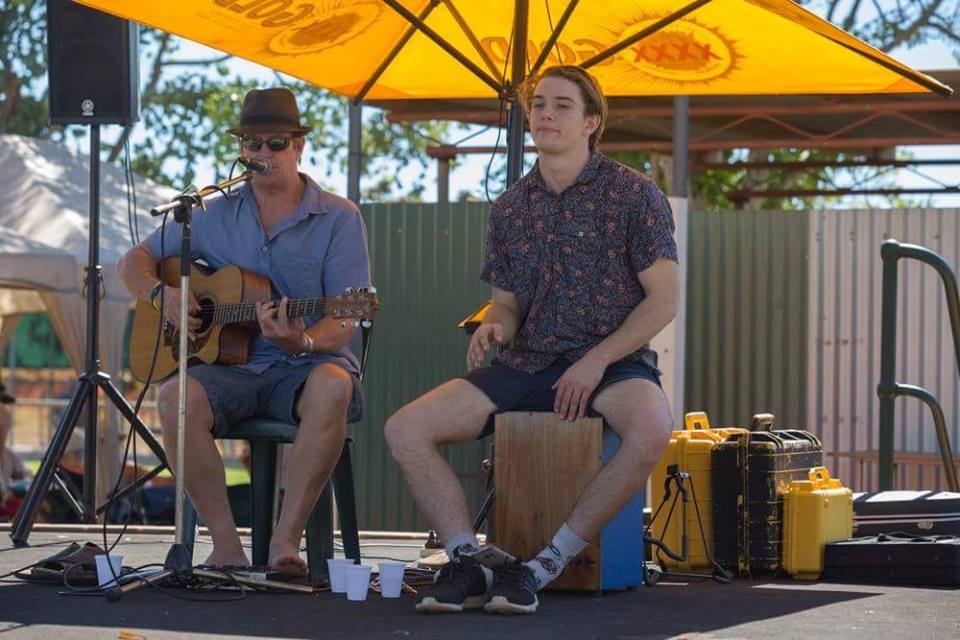 Saturday 1 June – Courthouse Markets
Double Mac and Cheese, Father and son, Scotty and Darcy McDougall are together again bringing the chilled out vibes back to Broome!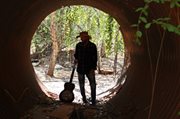 Saturday 8 June – Courthouse Market
Accomplished guitar player,singer, song writer , Steve Angoorly has released five albums covering everything from ballads, rock and country /blues. Hailing from the red desert and blue waters of Broome the country has taken a place in his heart and his songs.
Tuesday 18 June – Staircase to the Moon Markets
Singer songwriter Susie Quicke has a soothing style with influences of jazz/blues/folk and a diverse song selection of original music and contemporary covers. Her rich sultry voice is perfectly accompanied by Tim Malone on sax and flute
Thursday 20 June – Town Beach Night Market & Saturday 13 July – Courthouse Markets
Stuart Harcourt has been a travelling musician for most part of the last 20 years or so, his 20's saw him based in Toronto Canada playing the scene there, or backpacking busking and performing around Europe,
or studying music in LA at Guitar Institute of Technology, continuously learning the craft of guitar and songwriting.
His 2012 release "Elements" was a dream come true,recording at LAFX one of LA's top recording studio's in North Hollywood…
From performing regularly in his home town of Melbourne and the East Coast, in 2011 Stu hit the road,heading to Western Australia,for what was meant to be a 6 month tour……turning this musician into a non stop touring artist.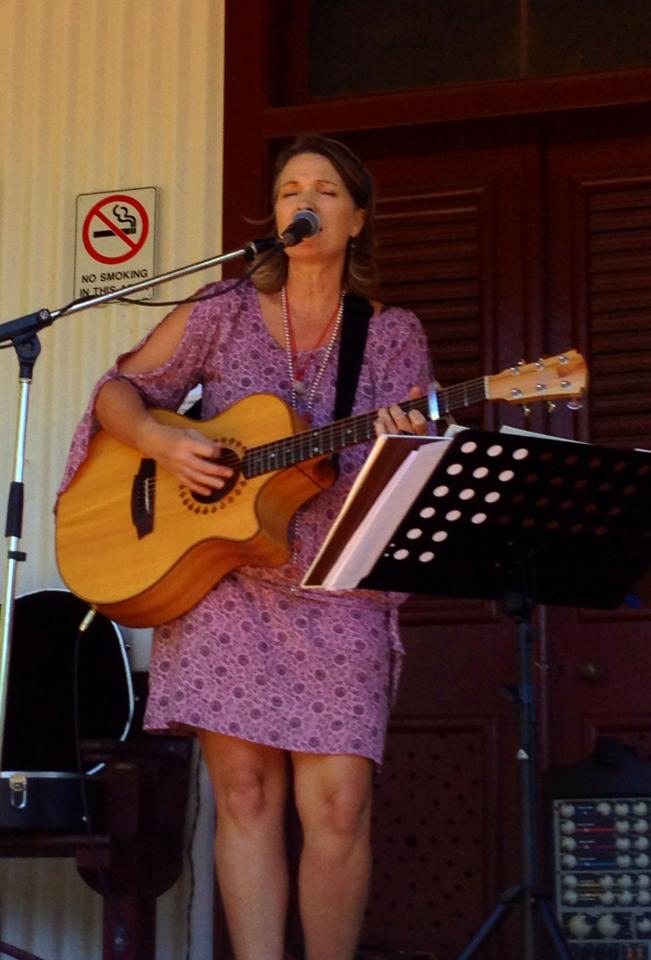 Saturday 29 June – Courthouse Markets
Susie Quicke – Singer, song writer, musician, the indelible beauty Susie Quicke – original gangster and Broome town songstress.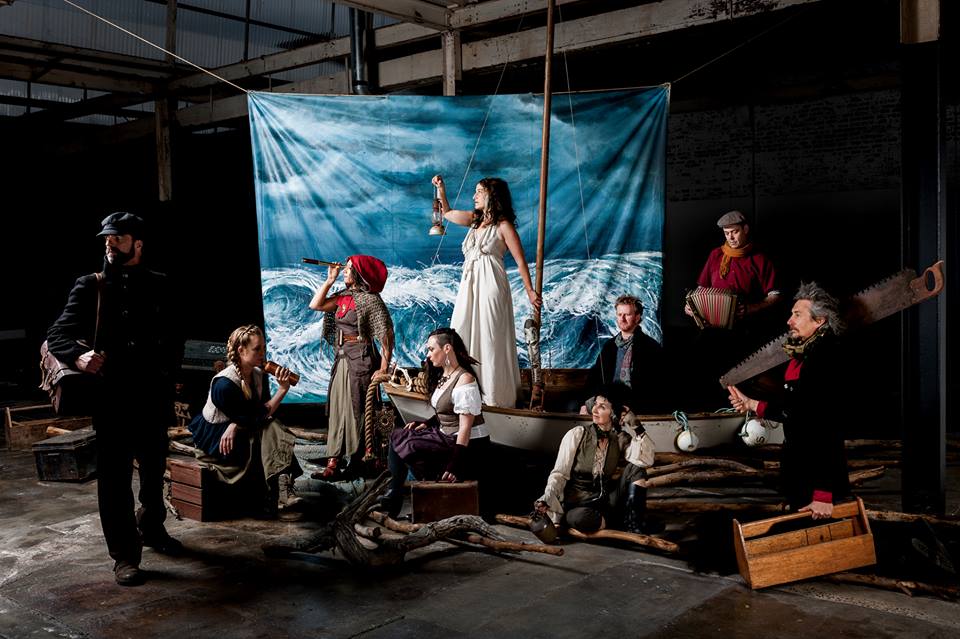 Thursday 4 July – Town Beach Night Market and Sunday 7 July – Courthouse Markets
Lucy and the Night Sky is a 9-piece band from the Surfcoast of Victoria that creates lush, otherworldly music to the original songs of classical pianist and singer, Lucy O'Grady. Integrating thoughtful lyrics with gentle grooves and the unique colours of backing vocals, the band's music fuses a variety of genres including folk, rock, Celtic, classical, blues and funk to create a cohesive style that can make you think, feel and dance all at the same time.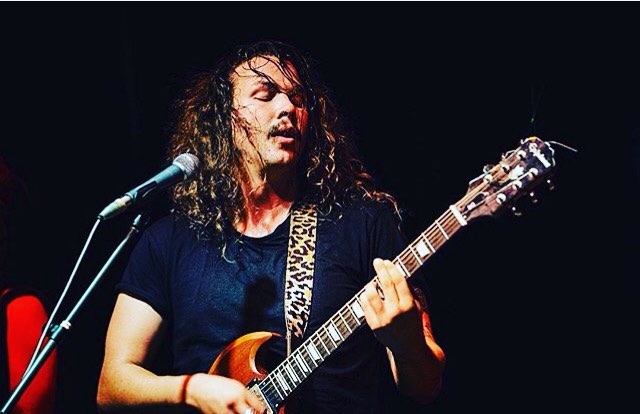 Saturday 6 July – Courthouse Markets & Thursday 25 July – Town Beach Night Markets
Dan Howls is an appropriate name for an artist with such a bellowing roar. Big, gritty and acidic, it is a voice that belongs to the blues… a human being merely wields it. Tried and tested through years of live performance, Dan has finally unveiled his stunning debut album, A Dime A Dozen.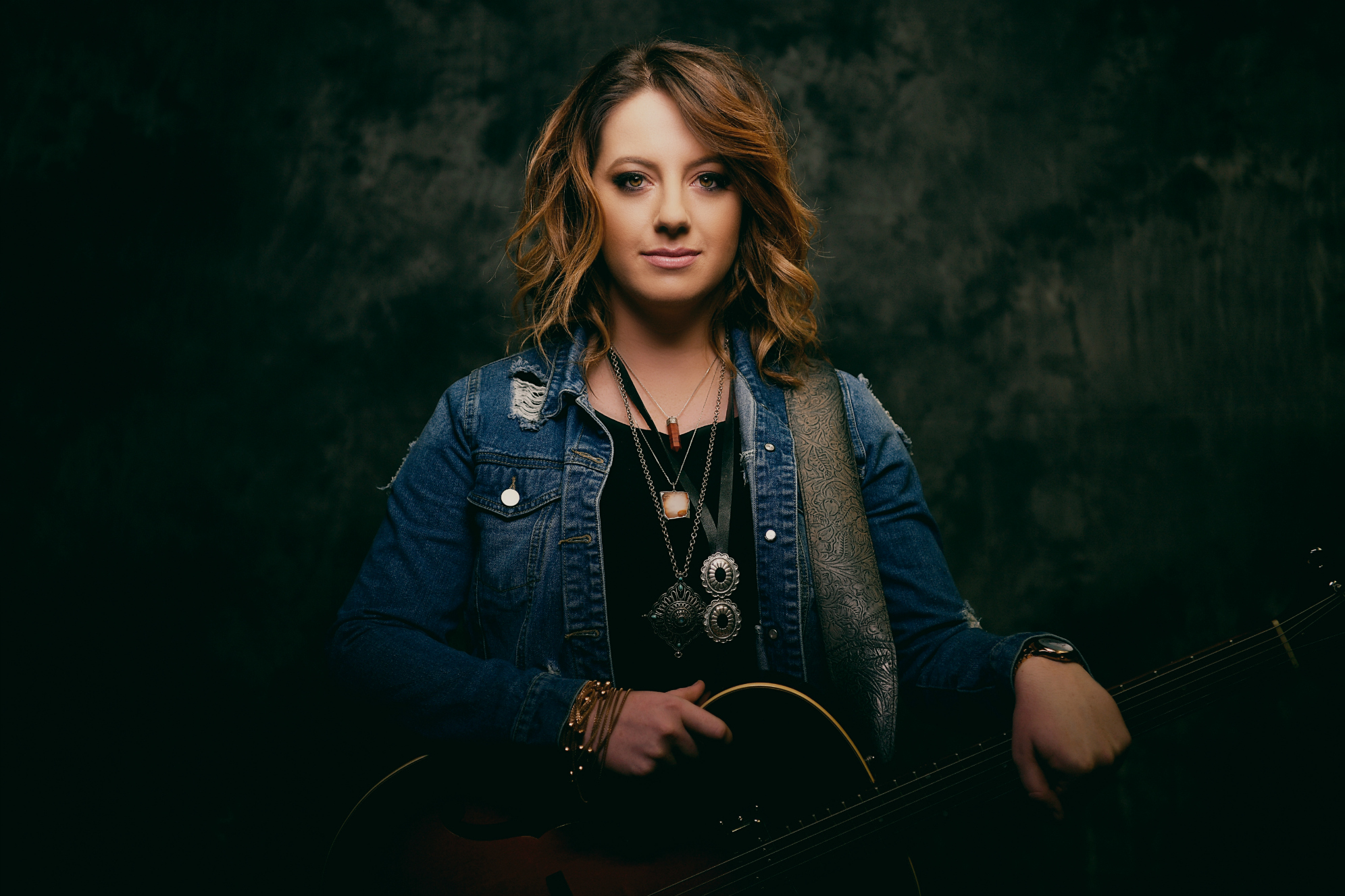 Thursday 1 August – Town Beach Night Markets & Sunday 4 August – Courthouse Markets
Laine Wolfe is a singer/songwriter and multi-instrumentalist creating her own brand of Rootsy Rock 'n' roll: soulful, earthy, and delivered to the beat of her trademark custom made suitcase drum.
Originally from Sydney, she trekked across the Nullarbor to a new life in the beautiful wine growing region of Margaret River, WA and this is her second trip to Broome.